Reflection and New Back to School Goals
Oh my! I have been so busy with cheerleading and doing this little thing called BLOG DESIGNING, I feel I've left my poor little blog all alone! It's not even cute now, because all the other blogs I've done are SO cute! I'm loving the new connections I'm making with teacher bloggers and it's so rewarding to create something so unique and special! :)
Anyway...I saw Jess posted her reflection on her goals for last year and posted new ones for this year and I promised I'd link up...a week and a half ago! Oopsies! So here we go!
Last year's:
How'd I do? Well, that whole work out routine...hah! I started one this summer, after making a bet with my boyfriend I could work out, clean, and work on school stuff every week day for 2 weeks...in return he'd start working out. I kept up my end for 3 weeks...he didn't! Then I went out of town for a conference, and I lost my routine...
Classroom library is pretty organized...detailed sub plans for planned absences? no prob! unplanned absences? different story..ugh. I'm all ears on that one!
Created more products and even upgraded to premium seller, go me!
I hope my students fell in love with reading!! I also wanted to share something that happened the last day of school, that I think affirms my motto...
While students were at their special, my associate and I took things off the wall so they could be painted over the summer. My room became very...boring. The kiddos walked in and were like what in the world happened to our room?! One boy, who is super smart, but has some challenges that he recently overcame this school year, said "Miss J...I'm going to be honest...if this is what our room looked like all the time, I don't think I'd want to come to school!"
I could have squeezed him when he said that! Especially when that article that floated around via social media (you may have seen it) that talked about over decorated classrooms. Now, I don't consider my room to be over decorated, but it's definitely not bland, either. It was previously a male teacher's room. Now, I'm not knockin' male teachers...because I love them and they are definitely needed...but guys just don't care for decor when it comes to classrooms (unless your name is Mr. Greg), which is totally fine...but not how I roll...and I needed some color and pzzaz! That's what my room has, and I loved hearing that the kids...even the boys, wanted and needed that! :)
On to this year... (I can't believe I'm doing this, because that means summer is coming to an end soon, and that just doesn't seem possible!)
I need to find a balance between all of my school/cheer stuff and my own life. I'm hoping to have one day where I don't bring anything home, and just relax. I'm thinking Tuesday...you know, free for Pretty Little Liars.
Halfway through last year, I started doing centers for Math on Thursday and Friday...it was a great way for me to work with kiddos who still weren't getting it, challenge ones who were, and provided extra practice for the majority of my kids. Differentiated instruction anyone? This goes along with my planning, too...
I will have a co-teacher (most likely) and I want to be able to plan together centers and lessons a lot better than I did last year. I also want to plan with my 3rd grade team...which with a new grant my district got and the way things are going this year, I think this will be very easy to achieve.
I'm the president for my local reading council this year...WOO! Go me!
I know everyone probably wants their students to be able to open their desk and find something in less than 2 minutes...how many of us can actually do that with their whole class? Yeah, me neither. I hope that will change this year with some ideas I'm going to try...I'll make sure to blog about that after the 1st month of school.
Motto...says it all.
Head on over to Jess' blog to read more goals and link up yourself! You know you wanna!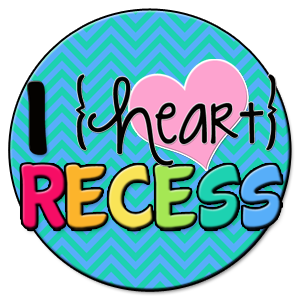 P.S.
My blogiversary is coming up soon! If you want to donate to the giveaway fill out
this form
!